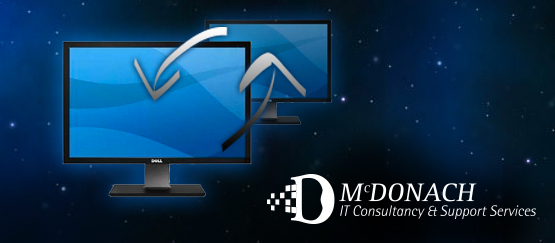 Remote IT Desktop Support in Glasgow
Our maintenance contracts include support for all desktops both onsite and remotely. Remote IT support is conducted in real-time and enables us to resolve most issues. If your IT system requires physical attention such as repairs or parts replacement we will efficiently resolve your issues restoring your systems quickly.
Our maintenance contracts cover current Microsoft Windows Operating Systems and the Microsoft Office applications which provide the backbone of most office environments. All remote IT repairs require access through an active Internet connection.
Any problems with your desktop cost your organisation time and money. Our experts are constantly on-hand to get your system back up and running in the minimum amount of time possible. McDonach Consultancy & Support Services (MCSS) pride ourselves on rapid response and efficient problem resolution.
Please view our testimonials to hear what our customers have to say.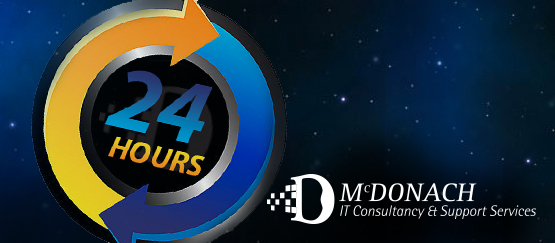 Remote 24/7 Monitoring
Our team of experts utilise the latest technology to monitor your servers 24/7. This service minimises the effect of unexpected issues. If a problem occurs our specialists will endeavour to acknowledge it quickly and implement the appropriate corrective action.
This technology enables our engineers to access your server directly on a regular basis to ensure it is healthy and that critical updates from software and hardware manufacturers are installed.
Typically we monitor such items as:
Internet connectivity so we're alerted when your connection drops.
Server Performance Monitoring so we can spot overworked systems.
Bandwidth Checks that alert us when bandwidth constraints may be causing performance issues.
Event Log Checks so we are alerted when specific events are – or are not – occurring.
PING tests on your network devices including printers, routers, remote offices and more to help ensure network continuity.
Windows Service Checks that alert us to failed Windows services.
Disk Space Checks to ensure they won't crash into their limit.
TCP Port Checks on your server, on any external server and even ISP services.
RAID Health Checks to make sure all disks are working properly.
File Size Check to alert us when any file or directory exceeds your threshold.
Website Monitoring. We can even let you know when your website has problems.