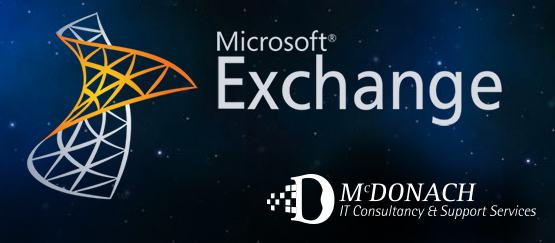 The Microsoft Exchange email solution is the most used messaging system in the world. Until now it required the purchase of expensive hardware and software licences and so its use has been limited to larger companies. Now, with our Hosted Exchange Email Service, you can have all the power and functionality of this business class email, with no maintenance or upfront cost; just a single, per user monthly invoice.
Exchange email features
Real-time, synchronised email and calendar Anti-virus and anti-spam protection Mobile access available on iPhone, Blackberry etc Work offline on emails and documents
Send and receive emails anywhere with an internet connection
Why use a hosted email service?
Because you run your emails from our remote servers there are no expensive costs for hardware and your messages are held securely offsite. There is no need to worry about software upgrades as we implement all security and patch updates.
We manage all IT maintenance so you don't have to, ensuring availability of the service at all times.
Hassle free messaging: email accounts that are easily set up and require little administration. No need for an expensive dedicated server; no need for internal expertise, no need to worry, as they are monitored 24 hours a day.
Mobility: Ideal solution for organisations with mobile users or multiple locations. Work offline and login to your hosted Exchange email account from any computer with internet access. iPhone compatible and Blackberry add-on available.
Security as Standard: Anti-spam and anti-virus are all standard within the Hosted Exchange Email Service. Our mailbox servers are backed up in real time which means your messages are secure 24/7 365 days a year.
Flexibility: Whatever the size of your business we have the email package to suit! Extra accounts are easily added meaning it is suitable for sole traders and SMEs alike, adapting to the growth of your business as and when you need it.
Business Continuity: By using our Hosted Exchange Email Service, alone or alongside our online IT support services backup solution you can protect your business critical emails whilst streamlining your IT systems. The combined effect is to ensure data availability whilst reducing IT maintenance and overhead costs.

Keeping You Up & Running with Email Security and Continuity Service
This service is designed to be highly accurate, cost-effective, and easy to use. The basic concept is to scan all messages being delivered to your mail server and block any potential threats before they reach your network. If your mail server is unavailable for any reason our service will automatically queue your mail until your server becomes available and at this point it will deliver all queued messages.
Spam and Virus Protection Component:
Industry-leading technology detects a high percentage of junk mail.
Within minutes an organization can be protected from spam, viruses and other incoming email threats.
Individual users can easily review detected spam messages in their web-based quarantine and are notified of all items in their daily spam/virus digest reports by email.
Outbound filtering is also offered. Notification is sent to administrators of any spammers or virusinfected workstations on the network attempting to send outbound junk mail.
Email Continuity with Integrated Message Queuing:
All inbound messages are automatically queued if the customer's mail server is unreachable.
Typical scenarios include problems with mail server, network issues, planned server upgrades, and other outages.
No bounce messages are generated when an outage occurs.
During an outage users have access to all queued messages, and can respond to those messages, via a fully functional webmail in the control panel during any outage.