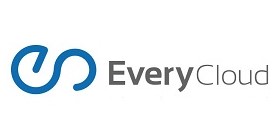 EveryCloud Mail Protection and Continuity
EveryCloud Mail Protection and Continuity™ is a hosted anti-spam and email security solution which is compatible with any email system and can be set up in minutes.
It offers protection against spam, viruses, and other email threats and catches them before they reach the network – and it ensures that users will still be able to access and respond to important email, even when their own mail server is offline.
Reduces spam; improves productivity of servers and employees
Clean interface for administrators and for end users
Highly accurate and adaptive inbound/outbound spam detection
Seamlessly integrates with a wide variety of mail systems
Blocks new or emerging "zero hour" virus threats

Why choose EveryCloud Mail Protection and Continuity solution?
Built-in continuity with automatic queuing and always-on backup mail service
Rapid deployment and simple ongoing management
Compatible with any email, antivirus, anti-spam and OS
Simple, per-user-per-month pricing structure, with no capital expenditure or start-up costs
Substantially greater scalability and reliability than a software or hardware solution
Responsive and competent technical support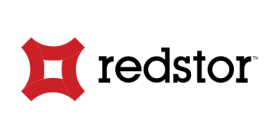 Redstor Backup
Ease of use
The simple set and forget features of the software mean that you simply choose what you want backed up and when. On demand or on a set schedule, your data is automatically sent to our two UK datacentres.
Security
Two copies of your data are protected by a military level encryption key known only to you. They are then stored offsite in our two, state of the art, datacentres.
Data Recovery
The software allows you to retrieve single files or a full restore, from anywhere with an internet connection. You can restore files you need to work on immediately and easily, reducing downtime in the event of data loss
Compliance
As part of a business continuity plan, the online backup service can help to achieve compliance with regulatory requirements and data protection regulations.
Security
Two copies of your data are protected by a military level encryption key known only to you. They are then stored offsite in our two, state of the art, datacentres.
Protecting your data couldn't be simpler or faster
Automatic, daily backup
Fast and reliable data restore
UK technical support
Military level encryption for total security
No large upfront costs, just manageable monthly plans
Data held in high security UK data centres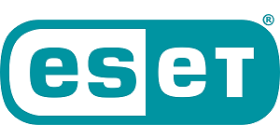 The ESET difference
ESET EndPoint Security provides complete antivirus, anti-spyware, antispam, and firewall protection.
Behavioural Detection – HIPS
ESET's Host-based Intrusion Prevention System (HIPS) monitors system activity and uses a pre-defined set of rules to recognize and stop suspicious system behaviour.
Network Attack Protection
ESET Network Attack Protection improves detection of known vulnerabilities on the network level. It constitutes another important layer of protection against spreading malware, network-conducted attacks, and exploitation of vulnerabilities, for which a patch has not yet been released or deployed.
In-product Sandbox
ESET's in-product Sandbox assists in identifying the real behaviour hidden underneath the surface of obfuscated malware. Utilizing this technology, ESET solutions emulate different components of computer hardware and software to execute a suspicious sample in an isolated virtualized environment.
Ransomware Shield
An additional layer protecting users from ransomware. Our technology monitors and evaluates all executed applications based on their behaviour and reputation. It is designed to detect and block processes that resemble behaviour of ransomware.
Advanced Memory Scanner
A unique ESET technology which effectively addresses an important issue of modern malware – heavy use of obfuscation and/or encryption. Advanced Memory Scanner monitors the behaviour of a malicious process and scans it once it decloaks in memory.
Exploit Blocker
ESET Exploit Blocker monitors typically exploitable applications (browsers, document readers, email clients, Flash, Java, and more) and instead of just aiming at particular CVE identifiers, it focuses on exploitation techniques. When triggered, the threat is blocked immediately on the machine.