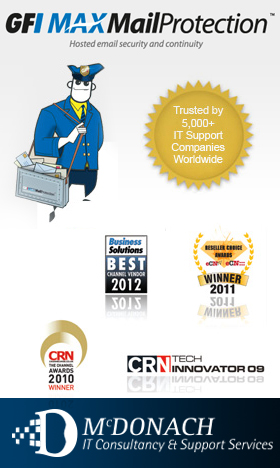 GFI Max Mail Protection
GFI MAX MailProtection™ is a hosted anti-spam and email security solution which is compatible with any email system and can be set up in minutes.
It offers protection against spam, viruses, and other email threats and catches them before they reach the network – and it ensures that users will still be able to access and respond to important email, even when their own mail server is offline.
Reduces spam; improves productivity of servers and employees
Clean interface for administrators and for end users
Highly accurate and adaptive inbound/outbound spam detection
Seamlessly integrates with a wide variety of mail systems
Blocks new or emerging "zero hour" virus threats

Why choose a GFI hosted email security and continuity solution?
Built-in continuity with automatic queuing and always-on backup mail service
Rapid deployment and simple ongoing management
Compatible with any email, antivirus, anti-spam and OS
Simple, per-user-per-month pricing structure, with no capital expenditure or start-up costs
Substantially greater scalability and reliability than a software or hardware solution
Responsive and competent technical support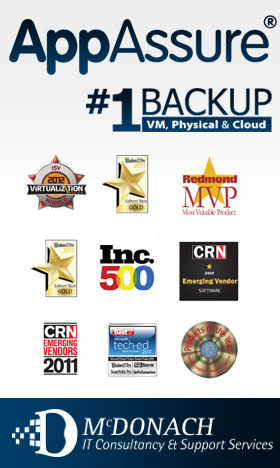 AppAssure Backup
Protecting your data couldn't be simpler or faster
Automatic, daily backup
Fast and reliable data restore
UK technical support
Military level encryption for total security
No large upfront costs, just manageable monthly plans
Data held in high security UK data centres
Data restore with just a few clicks of a mouse.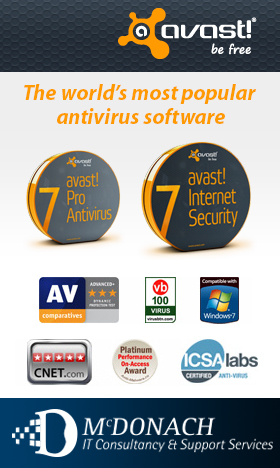 Why choose avast! Internet Security?
avast! Internet Security provides complete antivirus, anti-spyware, antispam, and firewall protection, complemented now by new avast! SafeZone™ technology. It creates an isolated virtual desktop, invisible to any possible attacker, where you can do your online shopping and banking securely.
Shop and bank online with total privacy
avast! SafeZone™ opens a new (clean) desktop so that other programs don't see what's happening – and it leaves no history once it's closed.
Worry-free social networking and web surfing
Our award-winning and certified antivirus engine and shields stop even previously unknown threats – for peace of mind when you chat or spend time on Facebook, Twitter, or other websites.
Prevent identity theft
Our silent firewall stops hackers and other unauthorized entry attempts to your PC, to keep your data where it belongs – safe and sound.
Keep your email inbox safe and clean
Internet Security's antispam feature blocks both spam and sophisticated "phishing" attempts, to keep you from clicking "harmless" links that really can cause damage.
avast! is lightning fast
avast! has been proven again for its great scanning speed. Anti-Malware Test Labs tested 16 antiviruses and avast! received the highest honor, the Platinum Performance Award. Accelerate your PC with avast!
What people say about avast
"Both my wife and I really like the simplicity of AVAST and feel reassured when the AVAST voice notifies us when the updates have been completed rather than having to go through a sequence of button pushing to clear the screen. I have also noticed that our computers are allowed to do what they do best, without the irritating interruptions or slow downs."