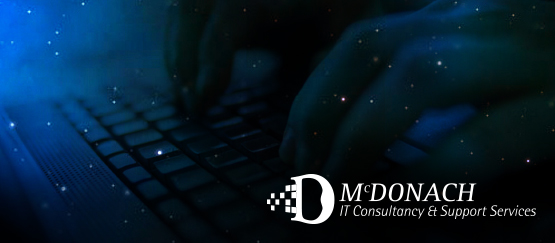 Do you have confidence in your IT system?
Computers are critical tools in today's business world. It is, therefore, crucial to make sure they run efficiently, so that your business does too.
If you're going to have confidence in your IT systems, you need to trust the people looking after it. Our team of experienced engineers can support your company's IT infrastructure, ensuring that it runs smoothly and providing you with the most up-todate hardware and the latest software to meet the needs of your Glasgow based business.
McDonach IT Consultancy Ltd can also support your existing IT department by undertaking specific tasks, freeing up their time to concentrate on more strategic issues, plus be on hand with expert advice and assistance when required.
Maintenance Contracts
Our Maintenance Contracts vary only in relation to the amount of hours included in the contract, with these hours being charged at a significantly reduced rate.
Any additional time required on site over and above this will require to be sanctioned in writing and will be billed at our standard rate of £65 per hour.
Entry Level Monthly Maintenance Plan (3hrs) = £ 150+VAT
Whats included in our IT Services?
Remote Monitoring: We use the latest technology to monitor both your servers and workstations. This technology is part of our proactive portfolio of services we offer to all our contract clients. This technology alerts our engineers of critical events on your network, thus allowing us to attend to these issues before they become business critical.
Server Maintenance: A virus on your server can easily be transferred across your whole network. If your server goes down then your work-force will be unable to log on, unable to browse email and the web, unable to get to shared network resources. Regular server management is therefore crucial to keeping your network secure and in good working order.
Remote Desktop IT Support: We are able to view your user's desktop computer in real time. This means that when something goes wrong on a PC we can see the problem as it is happening and, therefore, help you solve the issue in a more efficient manner.