Maintenance Contracts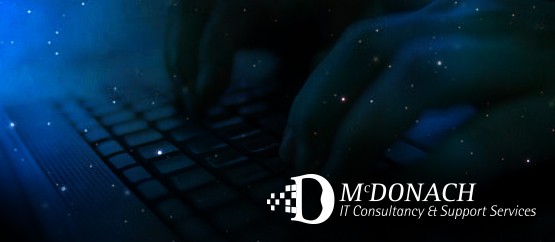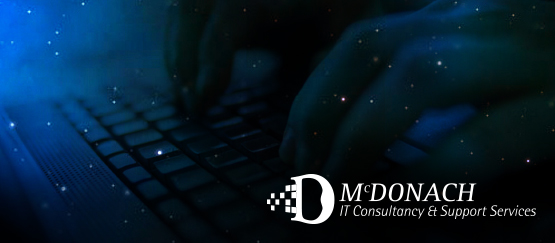 A virus on your server can easily be transferred across your whole network. If your server goes down then your workforce will be unable to log on, unable to browse e- mail & the web, unable to get to shared network resources.
Regular server management is, therefore, crucial to keeping your network secure and in good working order.
We have a range of regular maintenance contracts to suit all businesses from 5 PCs plus.
And with remote monitoring, we are often fixing an issue before it has started to effect your business.
Remote Desktop Support & 24/7 Monitoring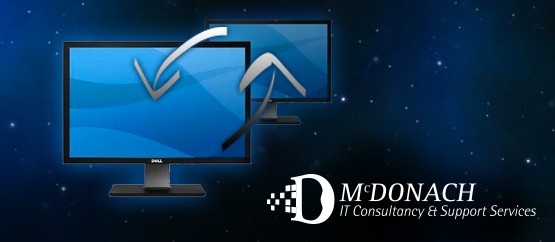 Remote Monitoring
MCSS use the latest technology to monitor your servers remotely. This enables our engineers to access your server on a regular basis to ensure that it is healthy and that critical updates from software and hardware manufacturers are installed.
Remote Desktop Support
MCSS are able to view your user's desktop computer in real time. This means that when something goes wrong on a PC we can see the problem as it is happening and, therefore, help you solve the issue.
Hosted Email & Continuity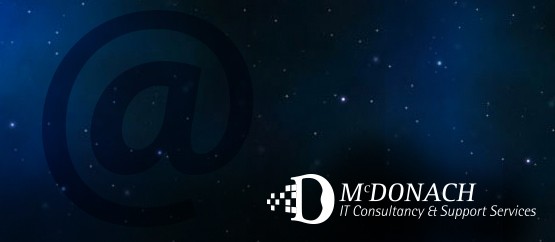 Microsoft Exchange
Email communication is the core of modern businesses today, yet the world's favourite email system – Microsoft Exchange – is one of the most complicated office programmes to manage, creating big demands on internal resources.
Using our Hosted Exchange Mail Service for your email brings great benefits by providing you with the increased functionality and reliability of this business class email.
Email Security and Continuity
Our comprehensive spam an virus protection service, keeps your email system working and safe.
Virtualisation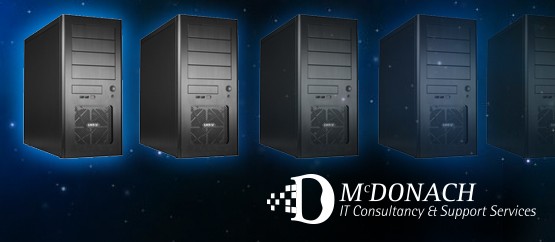 Virtualisation
At McDonach Consultancy & Support Services our team of highly experienced engineers are amongst the leading exponents of virtualisation strategies. These diverse strategies are characterised as follows:
Server Virtualisation
Server Virtualisation enables different operating systems and applications to run, in safety and isolation, concurrently on the same physical hardware. The virtualisation software layer (ESX Server, Citrix Xen Server) allows operating systems and applications to be consolidated and run on a mix of hardware, and to move operating virtual servers between host physical servers on-the-fly. The virtual servers can be managed as if hosted on a single, standardised hardware platform.
Storage Virtualisation Storage
Virtualisation is the process of pooling physical storage from multiple devices into what appears to be a device, which can then be managed from a central console. Storage virtualisation is commonly used in Storage Area Networks (SANs) such as the LeftHand Networks NSM 4150. Storage virtualisation helps the administrator perform backups, archiving, and recovery more easily, and efficiently, by disguising the actual complexity of the SAN.
Desktop Virtualisation
Desktop Virtualisation allows the hosting of multiple virtual desktop environments on a single server. In effect this allows users to access their desktops remotely through a thin client application such as Citrix Presentation Server or VMware's VDI technology.
Application Virtualisation: Application virtualisation is the practice of running software from a remote server rather than on the user's computer. This offers considerable flexibility in terms of software deployment on the desktop because the application need not be installed locally, but can be accessed and run using the servers resources.
Online Backup & Replication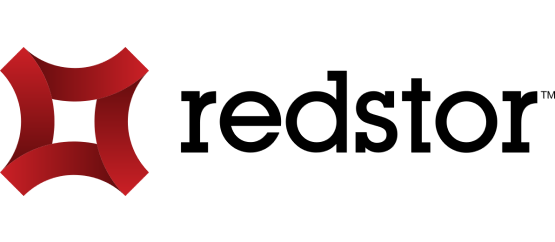 McDonach IT Consultancy Ltd have adopted Redstor as our premier backup solution which allows our clients to have a live backup of their data on site which is also replicated offsite to two separate UK based datacentres. This offers our clients 3 points of failure but crucially allows us to give clients quick access to their full dataset should a major outage affect their office.

Testimonials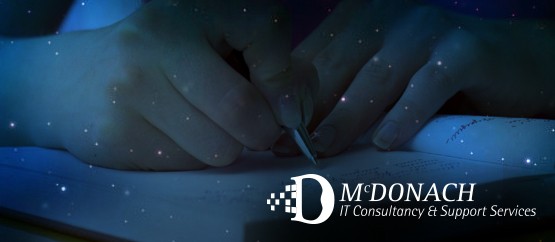 "Nowadays it is rare to find the blend of technical skills, business experience, and a compassion for a "job well done" demonstrated by McDonach Consultancy & Support Services. They have consistently provided us with a high quality service and we would be happy to recommend them to any organization such as our own."
McDonach Consultancy & Support Services supply a first class service and offer a prompt support service when we require it. We would not hesitate to recommend them.
"MCSS started working with EnviroCentre in 2003. At this time we were experiencing very poor levels of service from our previous IT support provider. MCSS handled the transition well and quickly resolved a number of the system issues arising from decisions made by our previous support provider. Since then MCSS have helped to support the growth of our business and the development of our IT platform. The support we get from MCSS is tailored to our needs and we appreciate the ability to call upon IT experts at short notice for a fair price. MCSS over the last 4 years have demonstrated a commitment to resolve problems where often the fault lay with an external 3rd party where others may have said 'not our problem'."
The advice and service received from McDonach Consultancy & Support Services was great and matched our requirements exactly." "The work done by MCSS has been a major factor in improving the performance of our network, helping our company to communicate both internally and externally.
"A very dedicated, reliable and honest business dedicated to keeping our IT operational and enabling us to get on with running our business."